*Limited offer - whilst stocks last*
Dry hair, in seconds.
Tired of spending countless hours just drying your hair?

Dry your hair quickly with the DryWrap™️
Featuring a super absorbent coral fleece material that is guaranteed to dry your hair in an instant!

Achieve a healthy moisture-rich and naturally dried hair without the risk of hair damage!

Soft And Super Comfortable!
Conveniently secure the towel on your head by simply fastening it with a button!

It quickly dries your hair 50% faster than an average towel!

What our customers say: 
"It is a hell of a lot better than using two towels every time we shampoo our hair. You wouldn't think that a simple towel could make your life easier!" Jenny F
"I have curly, low porosity hair which means if I wash my hair in the morning it's still damp in the evening. That's why I love these towels!" - Carol D 
"These towels pull out the dampness in my hair so that I can be out the door and the towels are not soaked through." - Samantha W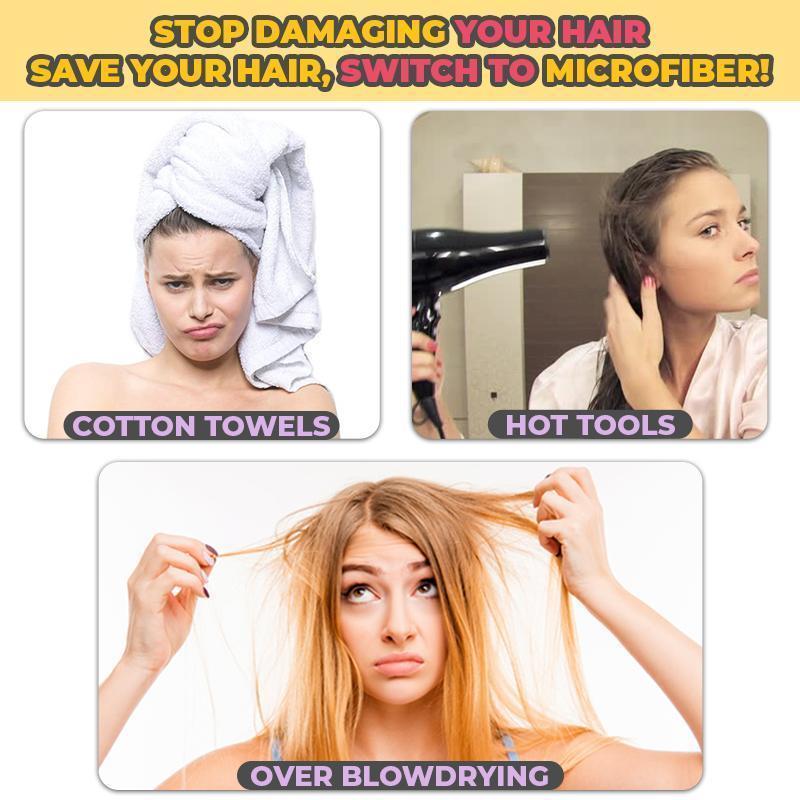 This changed the game for me. by hair would always break when i used a normal Egyptian cotton towel and end up super frizzy. i have type 1B hair. but just by changing to this ive noticed by hair dries well and theres less breakage and it actually stays on my head. the button at the back is a great help to keep the towel in place. its so soft! and i love the colours. remember to wash them first before using.
I love these, they're so soft and I didn't think they'd be that absorbent but they are! They fit well and I have quite long hair. My hair dries quicker and is less frizzy. Absolute win win, great price too. Will buy again if needed.
Never had one of these before, and they are really good, so absorbent, and soft ,and they stay in place letting you get on with other things, so important when busy.
Color is really very nice.Material is also very good.i have long hair so it's perfectly works for long hair.easy to use for long hair and easy to clean.it absorb more water than a normal towel. Overall i'm happy.
Good absorption for my medium length hair and stops my hair dripping, easy to wrap and tighten all my hair up. Quick drying and no color fading in wash, happy with this purchase!